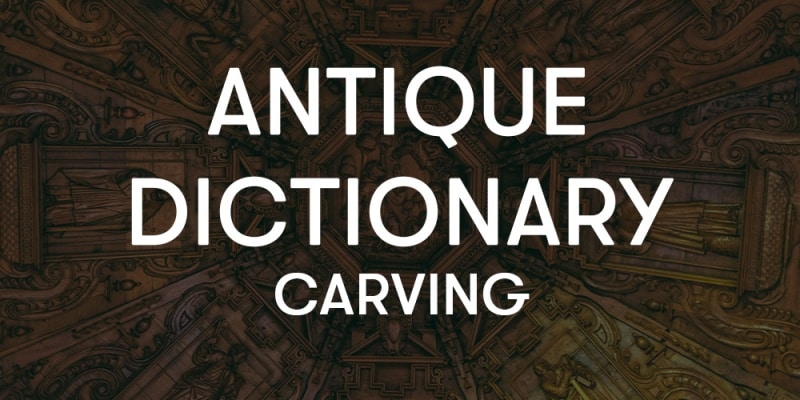 Today's word is: carving. Let's find out what are the fundamental characteristics that distinguish the various types of carving.
What is carving?
Carving is the art of carving in solid wood with special iron means. Thanks to these, removing part of the material of the object, various ornamental motifs are outlined. The tools used could be carving needles (from 1 to 25mm), round or angled iron gouges (from 2 to 30mm).
The denomination of the carving varies depending on how deep the excavation is:
if it is shallow it is called "hollow", "engraving" or "bas-relief"
if, on the other hand, it assumes a sculptural character "half relief", "high relief", or "in the round".
The typical carved elements are putti, bambocci, caryatids, denticles and Greeks. We already know three of these elements but, if you need to refresh your memory, here are the pages of our dictionary (just click on them): BAMBOCCI, CARYATIDS and GRECHE.
Difference between carvings
As we have just said, the main difference between the different types of carving is the depth of the excavation.
The lower-bottomed carving is typical of the furniture of Feltre (Belluno). The figures and landscapes are carved in bas-relief.
High-relief carving is somewhere in between. The carved figures emerge with a lot of detachment from the bottom but, they still make a single block with solid wood.
The all-round carving, on the other hand, is where the figure is free from all sides. It is typical of the seventeenth-century Genoese cabinets.
An example
Today it was very easy to find an antique in our warehouse to explain the carving. In the past, this decorative technique was used very often. Here is a baroque Genoese console.
The console is in carved, carved and gilded wood with a top in green alpine marble. Wooden structure richly carved with rocaille motifs and floral elements; wavy legs ending in a curl connected by a central cross. Rigilded during the nineteenth century. Let's take a closer look at the details.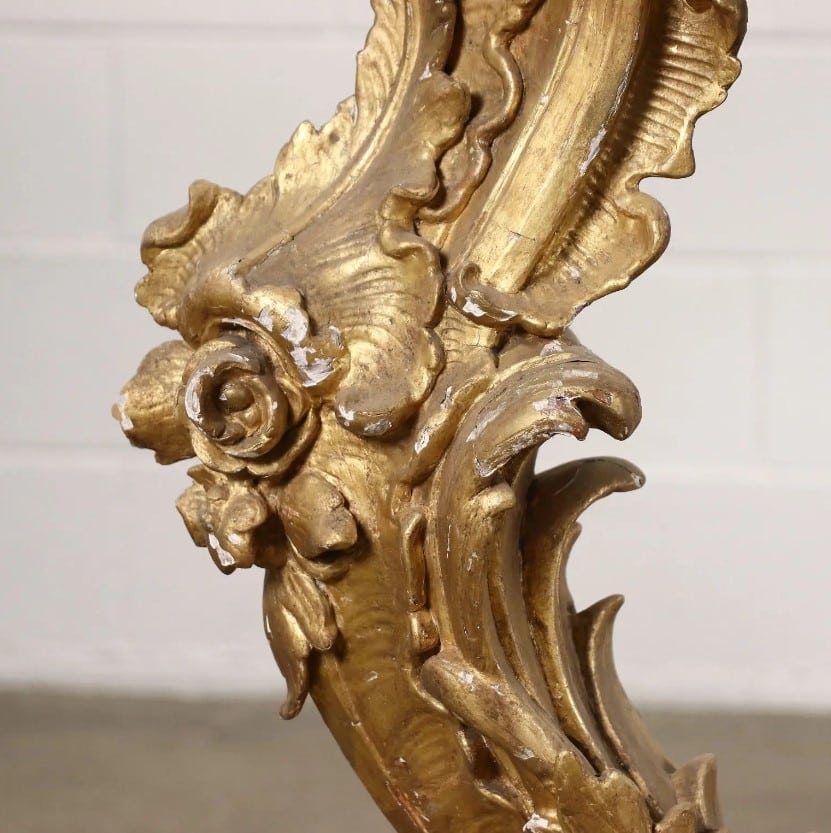 If you want to see all the other carved furnishings in our antique collection you just have to come and visit us in our warehouses in Cambiago!