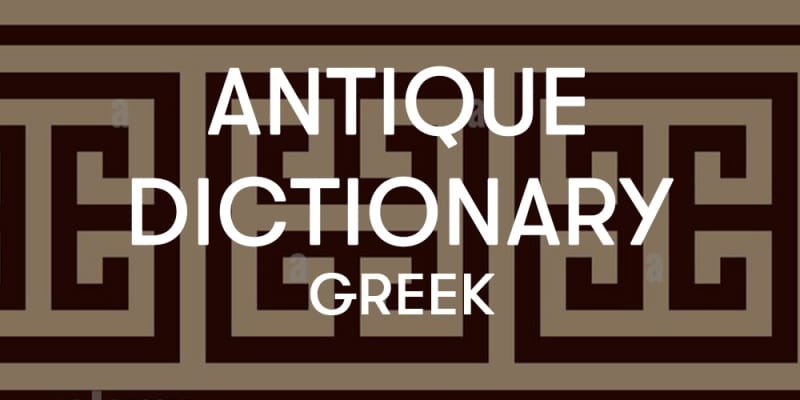 Today's word is: Greek. Let's discover together the origin of this famous decorative element.
What is Greek?
The Greek is an ornamental motif consisting of a line or several parallel lines that bend at right angles so as to determine a replicated series of elements inscribed in a quadrangular space.
Where was Greek used?
Greek was used in architectural friezes and decorated bands of many ceramics. It is a decorative element always in vogue. It can be found, in fact, also carved or inlaid in neoclassical furniture; A broken line serpentine continues at right angles.
What are its origins?
The term "Greek" derives precisely from the fact that this element had had a great diffusion in Greece. However, here, he had another name – meander.
For this term the ancient Greeks had taken inspiration from nature. Meander is the name of a river in present-day Turkey characterized by a regular and winding path. Here the association of the Greek to the river comes spontaneously. Most likely in Ancient Greece, the reason, also had a specific meaning: infinity and unity.
An example
Surely you all know what a Greek is. It is a very famous decorative element and very simple to make; to such an extent that it is also used in elementary schools by children. Today, however, we want to show you a piece of high antiques present in our antique warehouses decorated with this motif: neoclassical limestone Rolo.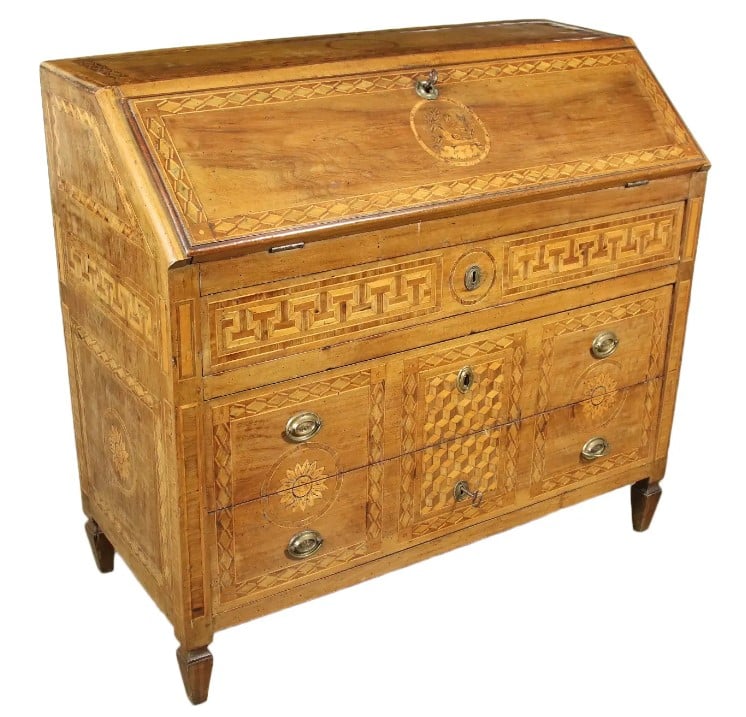 It is a neoclassical limestone of the typical Rolese production, supported by truncated pyramidal feet narrow by collar at the top. On the front it has three drawers surmounted by under-counter drawers and sliding door concealing scribble with drawers and central compartment. Made of walnut, it has the typical toppo inlays, geometric frames mark the sides, top, door and the tripartite front while a large Greek embellishes the band. Floral rosettes are inserted in the reserves with the exception of that of the door with an inlaid bird and the central one on the front which has an elegant marqueterie design; poplar interior.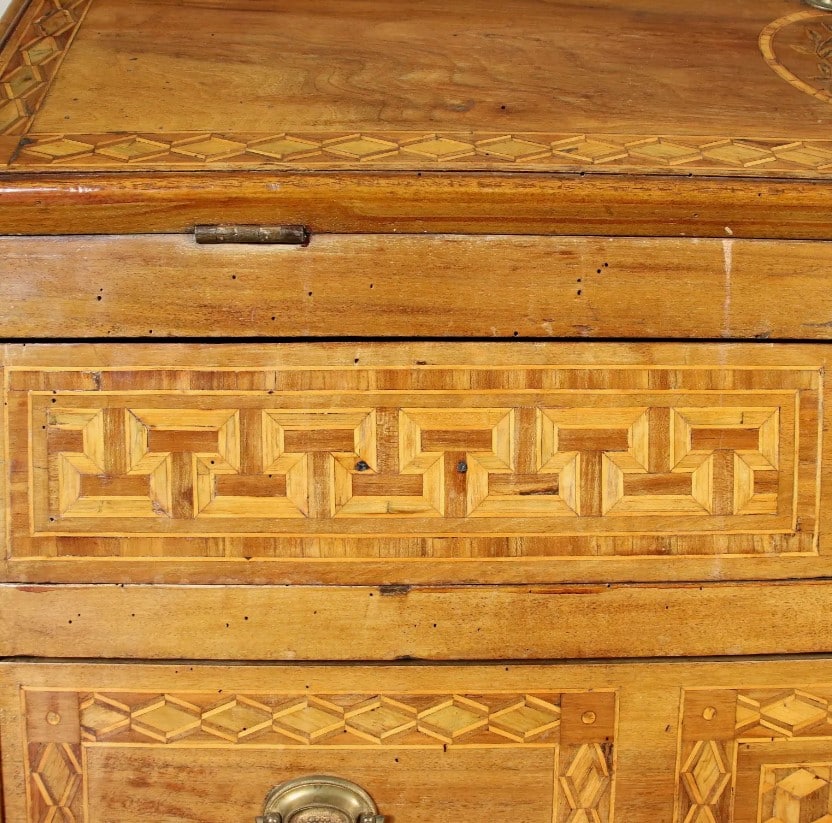 If you want to discover all our antique furniture decorated with Greek present in our warehouse, you just have to come and visit us. We are waiting for you!