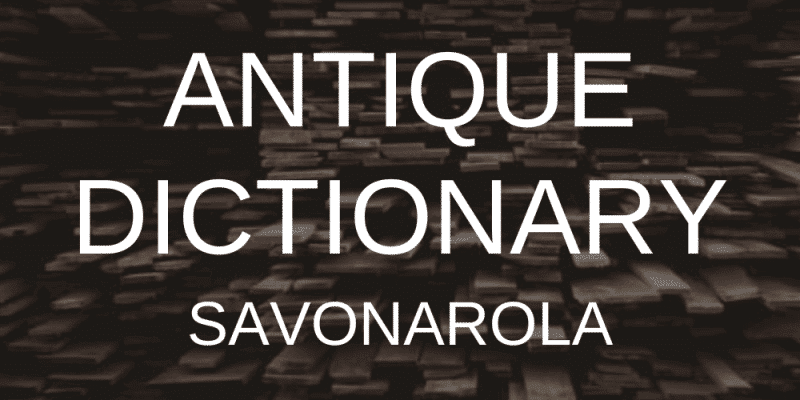 Today's word is: savonarola. Let's analyze the unusual shape of this chair and discover its origins.
What is Savonarola?
The savonarola is a Tuscan chair. It has a peculiar shape. There are two wavy parallel strips that intertwine in the shape of an "x". When these strips cross and are joined by a foot with a current at the bottom while at the top by straight armrests. At the rear end of these armrests is fixed the dorsal (a flat crossbar or arch).
The most important part for a chair to be called a chair is precisely the seat. In this case it is formed by slats placed above the intersections of the strips. This created a small space to sit. To mitigate the inconvenience, a pillow was added.
Diffusion and use of savonarola
The savonarola had a wide diffusion in the sixteenth century. It is from here that they begin to embellish with the addition of decorations. Previously they were left natural without any processing.
The savonarola is not a liturgical piece of furniture but is used many times in churches as a chair for bishops and priests.
The name

You are all wondering if the Savonarola has something to do with the famous friar of the same name. The answer is: yes!
In the cell of Girolamo Savonarola of the convent of San Marco in Florence a chair of this appearance was found. It is from here, in fact, that the name derives. The specimen can still be admired in the convent where the friar lived the last years of his life.
Example
You've all already figured out what kind of chair we're talking about , but we still want to make sure we've been clear. In our warehouse among the whole selection we found the chair that suits us: Savonarola Chair in Neo-Renaissance Style.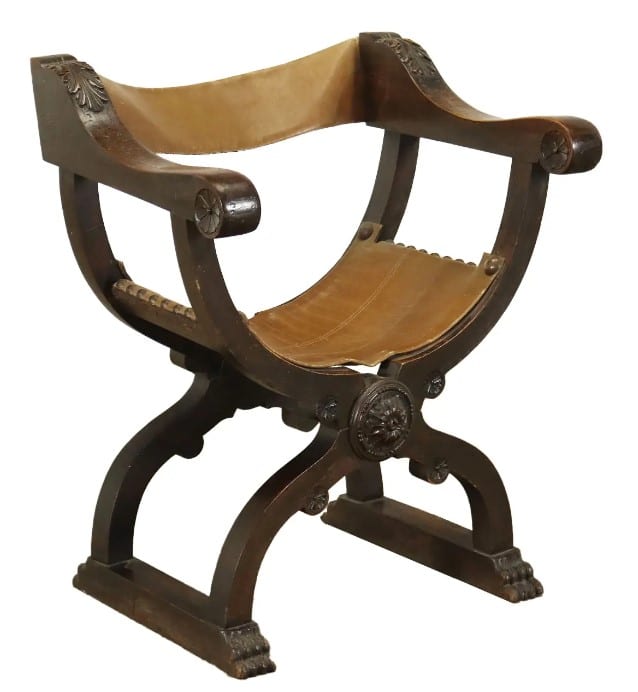 The chair is in neo-Renaissance style. The armrests are moved and carved with acanthus leaves and rosettes, bearing Greek roses. It has the typical "X" legs connected by a large carved central rose window and connected by crossbars. The seat and backrest are in leather. (If all these decorative elements intrigue you, click on them… we have already deepened the topic)
To admire our entire collection of antiques we are waiting for you in our warehouse of over 4000sqm in Cambiago, via Castellazzo 8.