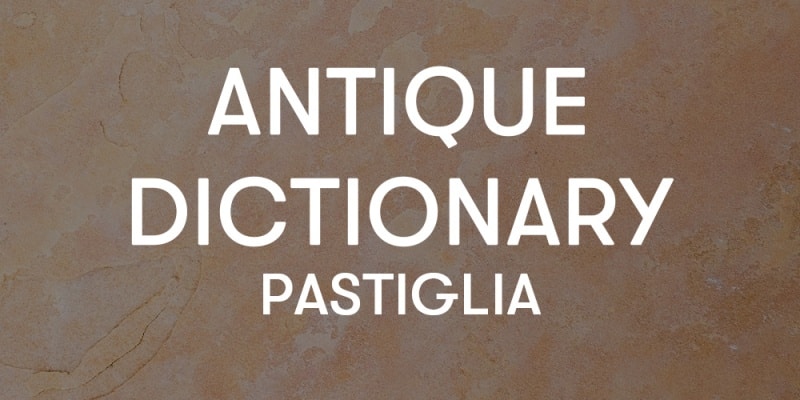 Today's word is: pill. Let's find out what it is and how it was used thanks to ancient chests.
What is the pill?
The pastiglia is a decorative technique used mainly in the Renaissance, but remained in use until the seventeenth century. The Pastiglia was mainly used for the decoration of furniture (especially chests of drawers), but also of other objects such as frames, caskets, doors and cassettes.
How is the tablet made?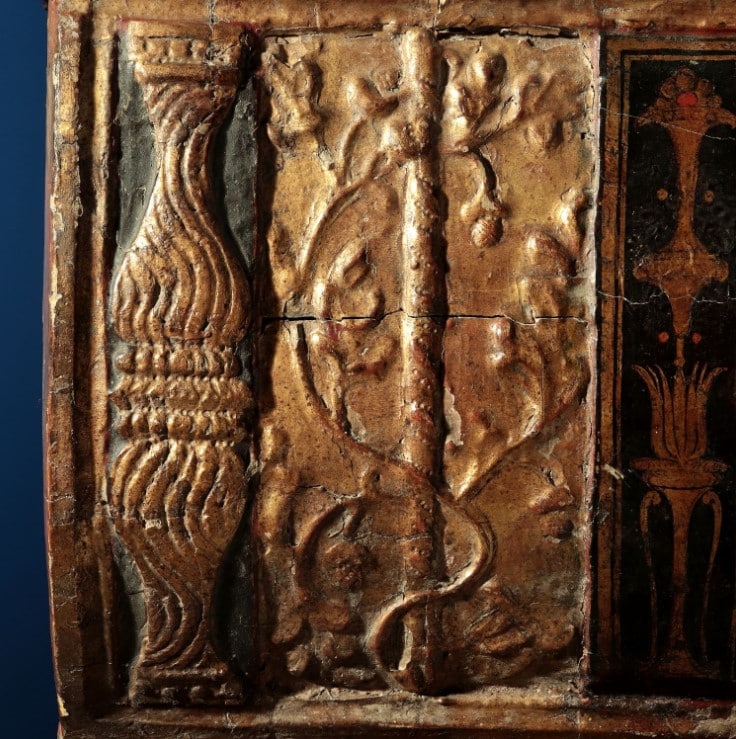 The pastiglia is a mixture of chalk, light flour and eggs. Its processing requires great manual skill. Let's try to explain how it was done in the past.
First, a thin layer of fabric was applied to the area to be decorated of the object. Once the dough of the tablet, still soft, was prepared and spread on the surface of the object. Before it hardened it was worked in bas-relief with molds created specifically for the desired decoration. Many times the work was completed with the gilding of the pad. This transition obviously took place when it had solidified.
The success of this decorative technique
The decorative technique of the pill can be defined as a sort of "poor art". Thanks to this, in fact, it is possible to simulate a greater wealth than what you actually have. This is precisely the case of cassettes, created to replace precious metal caskets. Here, explained its success.
The boxes and chests were the most artistically valid objects. The culmination of this artistic work was reached in the sixteenth century. They continued to produce objects and furniture decorated with the pad even in the following centuries but with a big difference: the molds. These, in fact, became mechanical.
Examples
The best examples to admire the pastiglia can be found among the Florentine caissons of the fifteenth century. For example , the Wedding Box representing the "taking of Pisa" or the Cassone with scenes of Sponsali of the National Gallery of Perugia.
Also in our collection of antiques you can find good examples of tablet decoration. We decided to show you not a chest but, rather, an antique wooden box.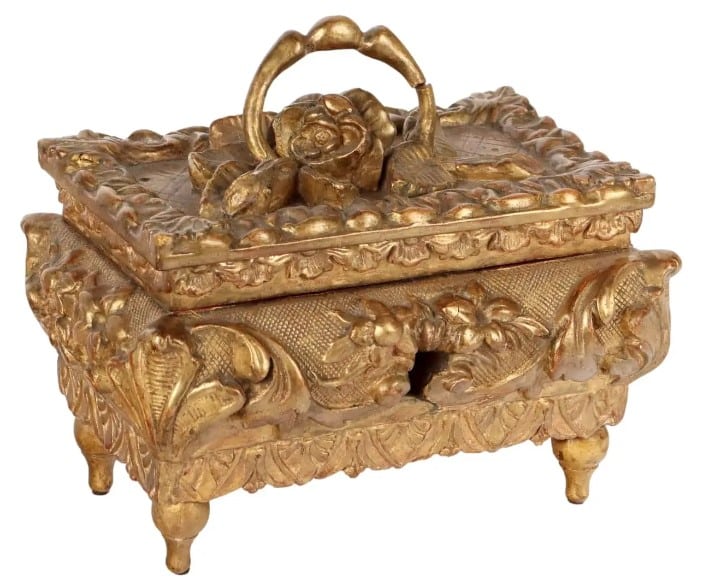 The box is of eclectic taste in wood and pad with sheet gildinga. The relief decorations are with foliaceous volutes, plant and Greek motifs. Inside the upholstery is made of fabric with a contemporary mirror under the lid.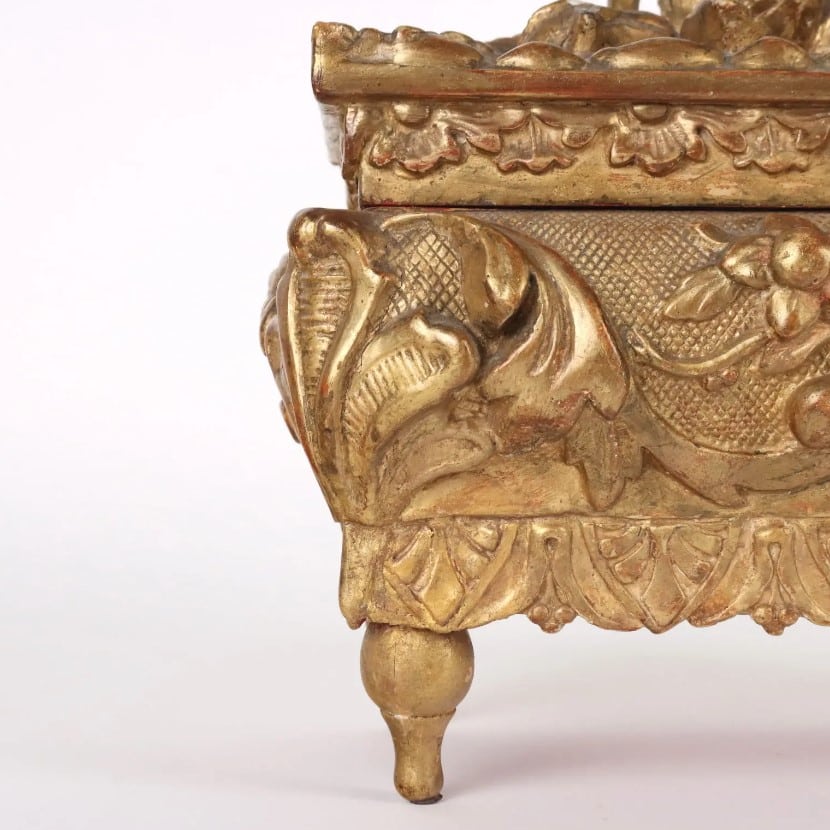 To see many other furnishings and objects decorated with this technique we are waiting for you in our warehouse of over 4,000 square meters in Cambiago!