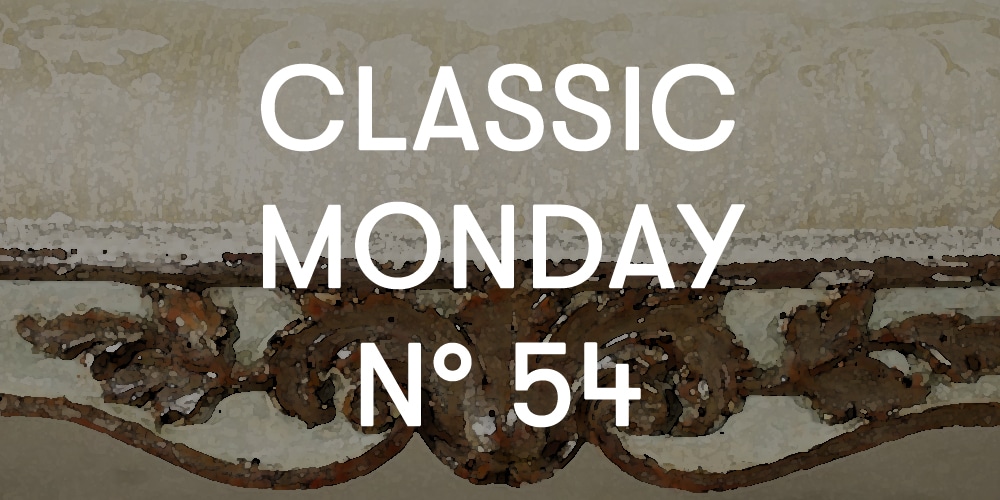 Today our Classic Monday has as its protagonist a bench of Central Italian production, as evidenced by the use of fir and linden, made in the second half of the eighteenth century.
Very interesting both as a piece of furniture and because, once again, it offers us the opportunity to analyze the details to show how the different stylistic currents continue to influence each other.
Our bench, in fact, sees the interpenetration of both the baroque taste and the subsequent neoclassical one.
As we have already mentioned several times, it is precisely the particular expression of the later style, those that provide us with useful information for dating. In our case, in fact, some characteristics are still an expression of the baroque taste. In particular, the wavy shapes and ending in curls of the armrests, as well as the crossbars and the shaped lower band refer to the baroque. Even the ornamental motifs made on the lower band, of the foliaceous carvings, refer to the same taste, with the representation of phytomorphic volutes considered extremely decorative.
One detail, however, betrays the real era of origin of the bench. The neoclassical taste is fully present in the legs that support it.
Here the wavy and curly shapes diffused and appreciated with the baroque give way to more squared shapes. The bench is in fact supported by truncated-pyramidal legs, connected to the lower band by a connecting nut. This typology is typically an expression of the style spread in the second half of the eighteenth century, as well as the decoration that characterizes them. The legs are in fact carved with candelabra motifs, while the nut with roses.
Even the choice of finishing is an expression of neoclassical taste. With the exception of the upholstered seat, the bench is entirely lacquered, while the carved parts and frames are gilded in Mecca (a particular gilding mode, as we have already told you here).
Furniture of great prestige and value, our bench is a curious discovery, which once again demonstrates how in the history of art and furniture, styles do not simply succeed each other, but continue to influence each other in a continuous game of mixtures.