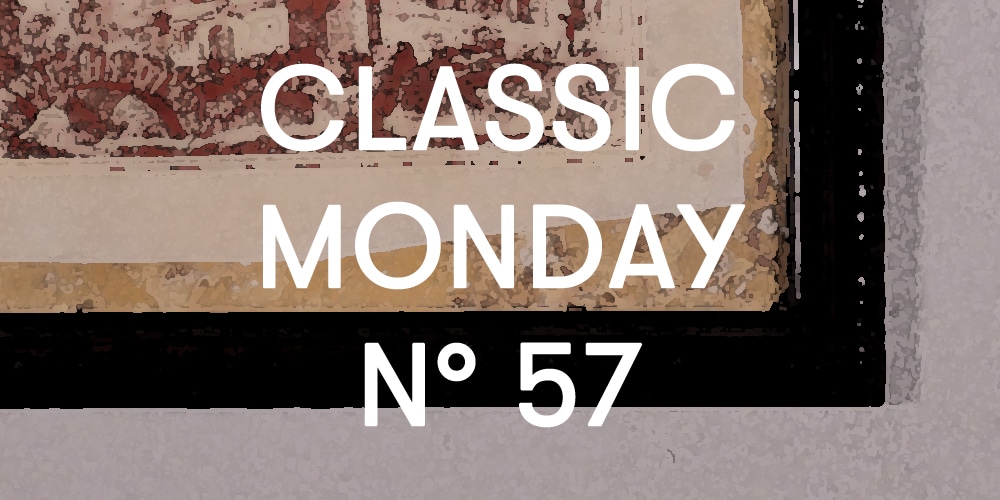 Our in-depth analysis of this Monday's classic has as its protagonist a completely singular object. It is a trompe-l'oeil scagliola to emulate a breccia plane above which is resting a blood incision, the corners folded.
This canary seed belongs to the production licensed in the eighteenth century at the hands of some members of a family of German origin: the Seytter (or Seyter). These artists resumed the typical bichromy of the Carpigiana scagliola, but using a red hatching on a white background able to imitate the sanguine engravings. The illusory effect of trompe-l'oeil is further achieved by the representation of the sheet with the corners folded, as if it were really resting on a marble surface.
In particular, our work can be attributed to Amedeo Seytter, whose corpus is characterized by the predilection of rural landscapes and whims with archaeological ruins.
Another peculiar element of this artist is the choice to create brecciato effect funds.
These characteristics are also found in the specimen in question, for which it is also possible to indicate the lucky reference model. Seytter has in fact translated into scagliola a print by Giovanni Battista Piranesi (1720-1778), depicting the temple of Clitunno, located between Foligno and Spoleto.
As in the prototype, the name of the site is also identifiable thanks to the inscription: "Temple of Clitunno between Fugl.ni [Foligno n.d.r.] and Spoleti alle Vene". Belonging to the Roman views, Piranesi engraved this work for the first time in 1748, dating that therefore constitutes the post quem term for the realization of our scagliola.
The transposition, although quite faithful, shows licenses that Amedeo Seytter has granted himself, in a real personalization of the landscape represented.
Particular object, the production of these artifacts was linked to the fashion of the Grand Tour, widespread from this century.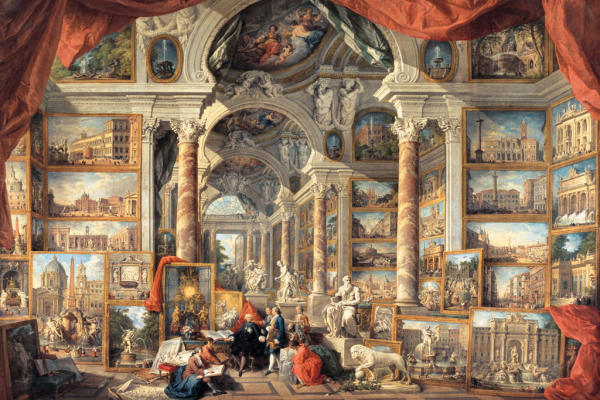 It was not unusual for foreign tourists, in their Italian pilgrimages, to take home memories of the trip. Real postcards in memory of the tour, among the most appreciated subjects are those commonly considered characteristic of the peninsula, such as landscapes with significant architecture.
Here then the temple of Clitunno, a church with shapes that recall those of the temples of classical antiquity, becomes one of the most appreciated sites, the memory of which is willingly brought home.