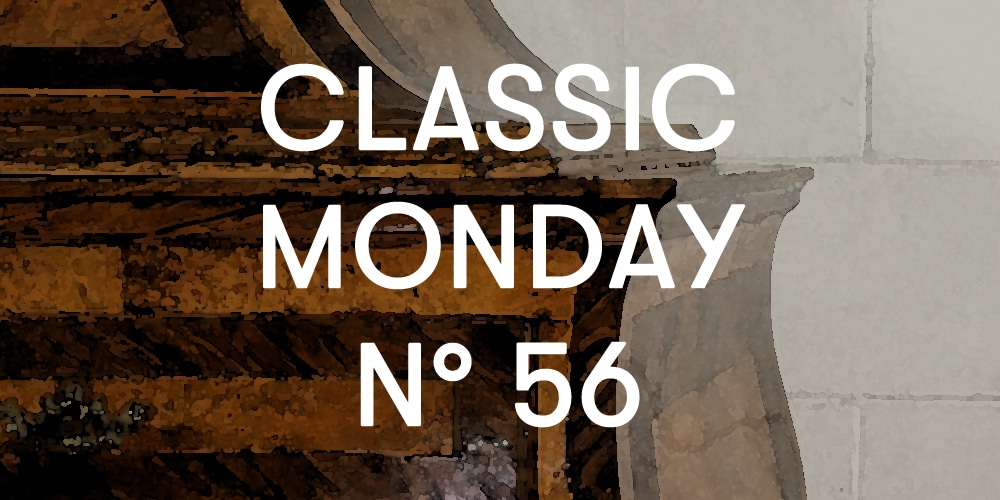 For today's Classic Monday we want to offer you a large chest of drawers with risers, coming from Emilia. Made in the eighteenth century, the furniture is an expression of the baroque taste of the time.
The silhouette is in fact characteristically moved and rounded both on the front and on the sides, the latter opening towards the rear, creating a further sense of dynamism, so sought after in those years. Even the feet that support it are moved, as well as the lower band that is shaped.
Absolutely remarkable is the upper body of the chest of drawers, in the continuation of the soft and wavy lines that characterize it.
The riser has in fact a grooved base in which there are, on the front, a drawer and a puller. Very interesting is the upper part, which has however undergone various restorations. With glass on the front and sides, in ancient times it served as a statue case, originally opening only with a door placed on the back, through which the compartment was accessed in order to exhibit the sculpture. However, it underwent some changes in the nineteenth, with the addition of a wooden panel on the bottom to close the opening. In the front part a door has been obtained and the internal shelf has also been added.
The high quality of this piece of furniture is also appreciable for the materials used and the definition of the details. The interiors are in poplar, one of the most common essences in Emilia for the construction parts; It is also entirely veneered in maple briar with walnut briar borders.
Great attention to detail, especially in the pendant sockets and in the vents of the bronze locks.
The latter in particular are worked to create coats of arms, depicting a pair of rampant lions faced and surmounted by a double-headed eagle with an imperial crown. Although not attributable to a particular family, certainly the animals are an expression of strength and royalty, certainly therefore referable to a noble and powerful family.
Furniture sought after both in materials and shapes, making it a furniture of high quality, becomes a double testimony of history, both for the taste of the eighteenth century that manifests, and for the changes it has undergone.
Once again we have an example of how, especially during the nineteenth century, furniture was restored and modified, according to the needs of the moment.
What was once a room used as an exhibition case is transformed, to create a container certainly more functional to contain smaller objects.