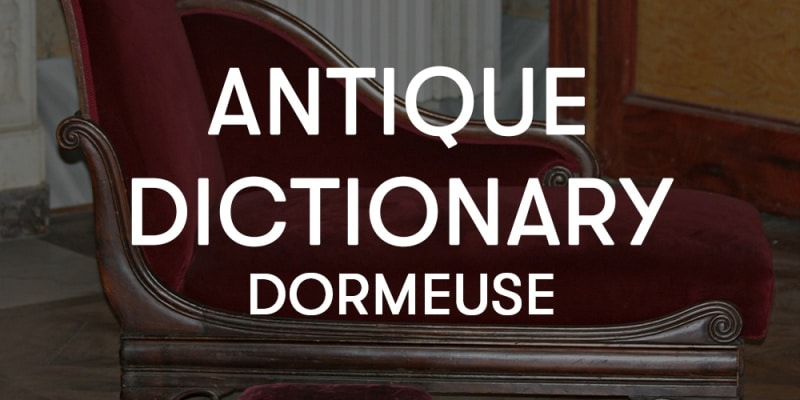 Today's word is: Day bed. We will explain all the features of this piece of furniture. We will conclude by revealing a work of art in which the dormeuse is the protagonist.
What is it?
The dormeuse is a piece of furniture created for daytime rest. A "sofa" where nobles could rest from the activities of their worldly life.
It could consist of an elongated sofa with a raised backrest or a side with a back of different heights at the end.
When was the daybed born?
The dormeuse was born at the end of '700. To find out how, you have to retrace the history of Pompeii and Herculaneum.
In 1599 Pompeii was brought to light and in 1730 Herculaneum. Although Pompeii was discovered first, excavations began in Herculaneum in 1738 and only later in Pompeii, in 1748.
There were extraordinary discoveries that brought back the taste of the ancient to the people of the time. We could write a lot about this great discovery but today we want to focus only on the dormeuse. In many frescoes brought to light were depicted triclini where aristocrats lay down during banquets.
Here, that the new love for antiquity means that the triclinium is brought to light in bourgeois salons. This small bed turns into the dormeuse; more elaborate and rich in details.
The daybed
As usual we show you a piece of our gallery to facilitate the explanation of the word of the day.
This daybed is part of a Charles X salon. In addition to this, the living room consists of a console, a dresser with a characteristic guitar shape, a gueridon, a sofa, a pair of armchairs and a group of six chairs.
The daybed and art
The dormeuse is a fundamental part of the bourgeois salon. A proof of this can be found in one of Antonio Canova's most famous works "Paolina Borghese". It dates back to 1808 and represents Pauline, sister of Napoleon Bonaparte.
A very special wedding gift in which the woman is represented in a delicate and sensual way at the same time. Depicted as a victorious Venus lying, in fact, on a daybed.
Also in this sculpture we can rediscover the taste for ancient art. Not only is Pauline lying on a triclinium but she is also dressed as a Roman matron.
A hidden detail that perhaps not everyone knows is that Canova inserted a gear in the wooden base to rotate the statue. The reason that pushed the artist to this addition is that each point of view reveals a new sculptural beauty.
If you want to see for yourself all our antiques that we have described in our blogs do not hesitate to visit us. We are always ready to welcome you but, if you want to take a virtual tour first, there are tours of our warehouses!