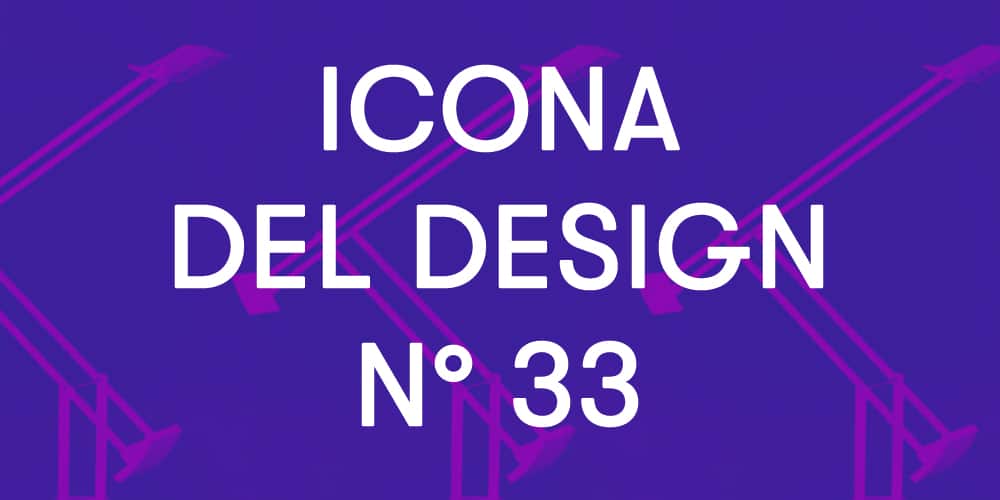 New appointment with our Design Icon dedicated to the Tizio lamp, designed by Richard Sapper and produced by Artemide.
The name "Tizio" was suggested by Ernesto Gismondi, convinced to such an extent of the goodness of the project, to think of bewitching even Tizio, Caio and Sempronio.
In 1970, Gismondi (who with Sergio Mazza had founded Artemide in 1959) proposed to Sapper to design a desk lamp.
Sapper responded by proposing a product that would meet the needs of designers.
"I wanted a drawing lamp that had a wide range of motion, and that, despite this feature, was space-saving."
In addition, his lamp directly illuminated the surface below, without forcing the designer to stay too close to the reflector.
The feature for which this lamp stands out is the structure composed of three parts in perfect harmony.
A precarious balance is created between the various parts, which, while changing position, do not alter the center of gravity.
The two arms constrained to the base have counterweights at the ends, the constraints between the parts that act on the pins always bring the structure back into balance.
In this way the light beam is very adjustable and the result is a very versatile product characterized by a simple and harmonious movement.
It is one of the most famous icons of Italian design in the world, so much so that it is exhibited in the most important museums in the world including the Museum of Modern Art, the Metropolitan Museum and the Victoria and Albert Museum.
Available at our store starting from Saturday 24 October at the event "Spazio al Design".