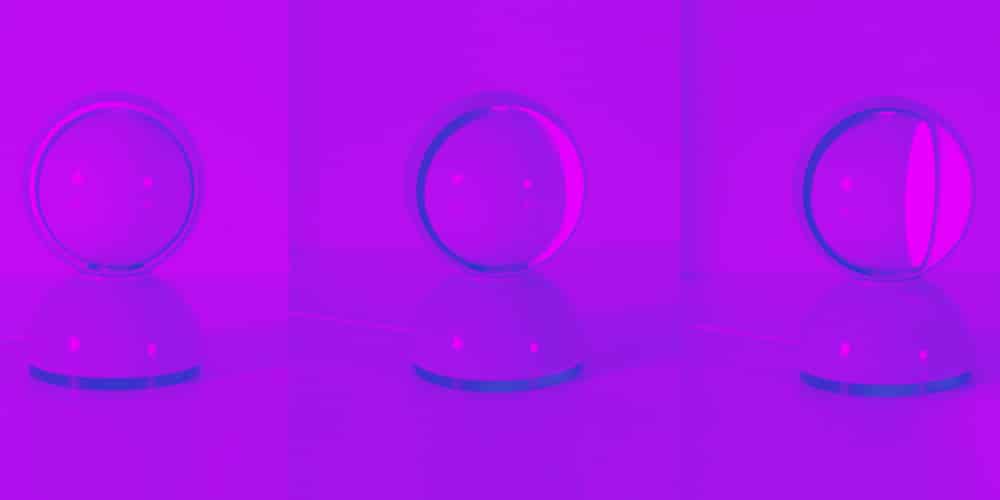 On the occasion of the 100th anniversary of the birth of Vico Magistretti, we dedicate today's appointment with the Design Icon to the Eclipse lamp.
Born from the pencil of the Milanese designer in 1965, Eclisse has become one of the most iconic Italian design lamps of the twentieth century and won the Compasso d'Oro in 1967 with the following motivation:
'The Commission considers that the object presented has the dual quality of a high design-aesthetic value and a possible mass diffusion. It also underlines the novelty in the technical solution which, through a simple movement with a rotating screen, scales the intensity of the light output."
Designed for Artemide, Eclisse was conceived by Magistretti while he was on the Milan Metro.
While he was thinking about Jean Valjean's lantern, described in Victor Hugo's novel "Les Misérables", he had the intuition to create a lamp by combining a pair of spheres.
Given where he was, he sketched the back of his subway ticket so as not to forget his new design concept.
A famous icon, Eclisse is part of the collections of many museums scattered in the four corners of the world.
From the Triennale Design Museum in Milan to the permanent collection of the MoMA in New York as well as museums dedicated to design, contemporary art and furniture.
As reported on the website of the company that still produces this gem, Eclisse is
A cutting-edge balance between form and function, design and utility. The basis of the concept lies in its functionality of adjusting the intensity of light through its rotating internal lampshade that "eclipses" the light source. In fact, with a fixed outer casing and a movable inner casing, the lamp can provide direct or diffused light.
The peculiarity and uniqueness of the Eclipse just arrived in our warehouses, is that we still have the original box and the illustration manual of the time.