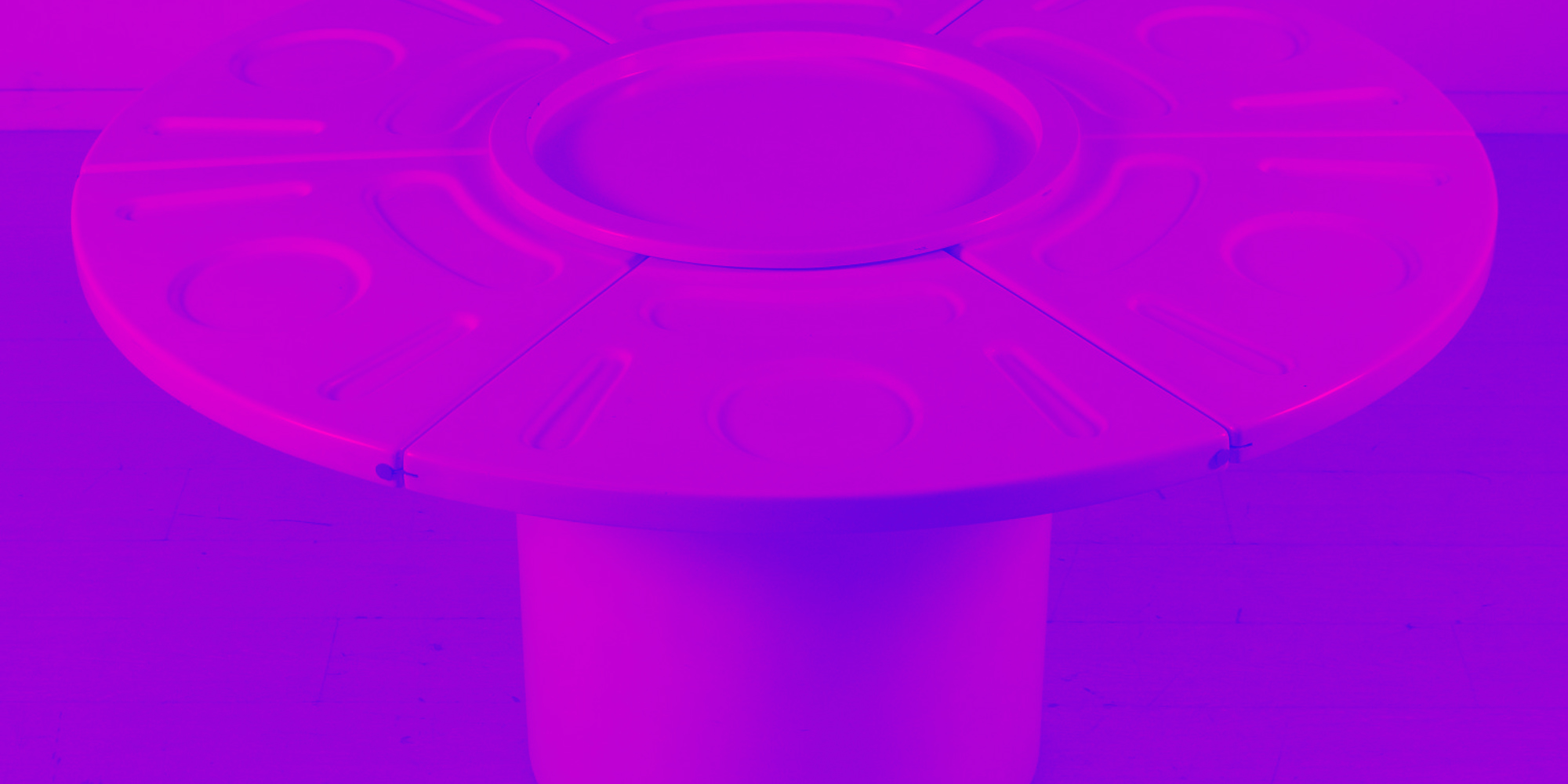 New appointment with the Design Icon of the Week dedicated to a special table: the 230/5 signed Fabio Lenci.
Although the Italian economic context of the 70s was not particularly rosy between disputes, energy crises and galloping inflation, in the decade 70-80 design experienced a very sparkling period.
The Italian production of that period is characterized by a remarkable design verve.
Thanks above all to new materials such as polyurethane (and new technologies applied to production), designers have managed to experiment with new shapes and surfaces.
Our Design Icon of the week is a table composed of a central structure on which 6 segments are mounted with the shapes of the dishes of a table set in negative.
Experimentation and formal research are summarized very well in this project signed by Fabio Lenci and realized by Bernini.
The concept of form-function is taken to the extreme with the segments that indicate the places at the table and the grooves for storing the dishes.
The 230/5 is modular and modular as desired by the user, concepts dear to "Good Design".
The table is in rigid molded polyurethane that can be combined with six chairs also in polyurethane.