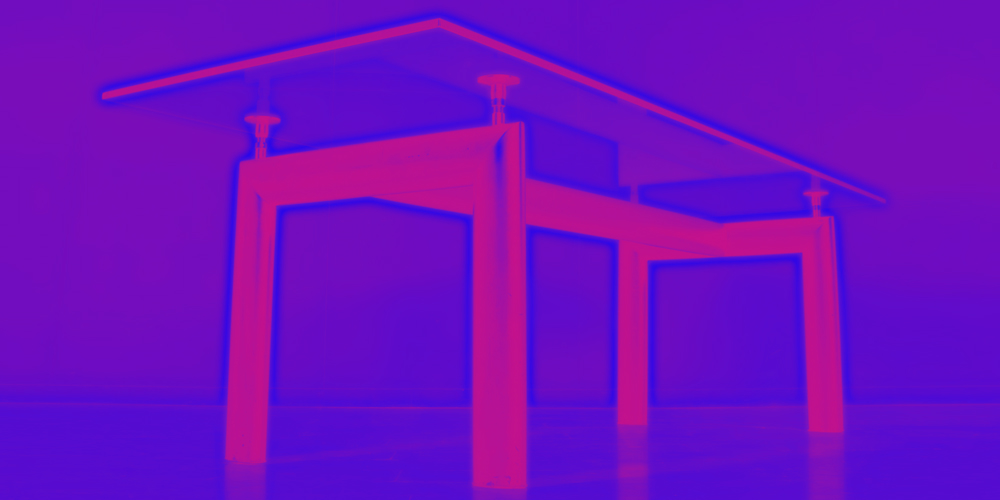 First appointment of 2020 with the 20th Design Icon: space for Le Corbusier and his LC6 table.
Visitors to the Salon d'Automne of 1929 were literally taken aback by the exhibition proposal of the trio of architects formed by Le Corbusier, Pierre Jeanneret and Charlotte Perriand. The three collaborators had in fact decided to design the furniture following a precept that was slowly taking hold in those years: that of functionalism.
Le Corbusier conceived the home as a "machine for living" and as such needed a functional "equipment" that would make domestic life as easy as possible.
Each element was pure expression of its use: the furniture had to be suitable tools to correctly inhabit the spaces built for modern man.
The object, stripped of ornament, recovered its intimate beauty, expressing itself in a simple and essential form.
The furniture that is part of the "équipement intérieur d'une habitation" is called LC; Each piece of furniture is then marked with a number.
This week's Design Icon is the famous LC6, an extremely avant-garde table that left everyone dumbfounded.
The inspiration came from Le Corbusier's great passion for airplanes, synonymous with purity of design and modernity; not for nothing was it originally called "Table en tubo d'avion".
(here 10 things to know about Le Corbusier)
The fundamental concept behind the design of this table is the distinction between the load-bearing element, the base, and the worn element, the top.
The base was designed in 1928 using the ovoid profiles adopted in aeronautics to keep the wings of biplanes separate. It was equipped with four supports with threaded steel stem to support delicate glass top. A real dichotomy was created between the two sides, one massive and strong, the other fragile, almost precarious. Heaviness and lightness coexist balancing each other in perfect harmony.
Surely this icon of modernism was far ahead of its time. The use of a cold and impersonal material such as metal was not considered suitable for the domestic context: it was suitable at most for the furnishing of offices, hospitals and other aseptic environments.
In any case, Thonet strongly believed in this project, having sensed its innovativeness; He added the table to his range of curved metal furniture and produced it in a limited number.
Like many other pieces of furniture designed by Le Corbusier, it was many years before the LC6 table finally achieved the popularity it deserved.
In 1974 Cassina began to produce it in its line dedicated to "I Maestri", sanctioning its definitive success.
A true symbol of modernity and functionality, LC6 is an icon of immortal charm.