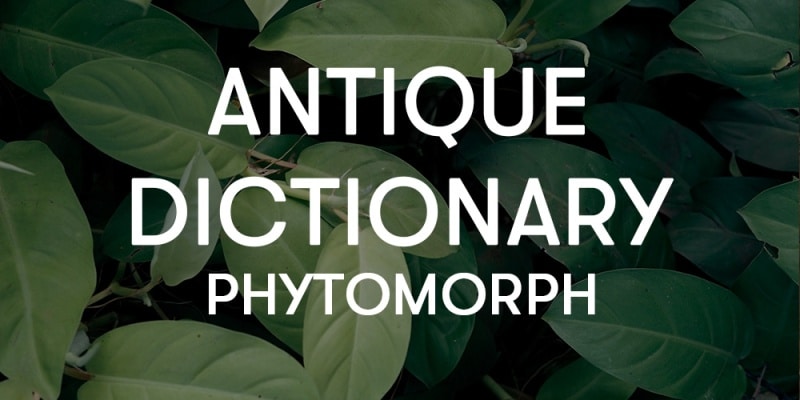 Today's word is: phytomorphic. Let's find out together what it is and how it was used in the past. Finally, an example to identify phytomorphic motifs.
What is phytomorph?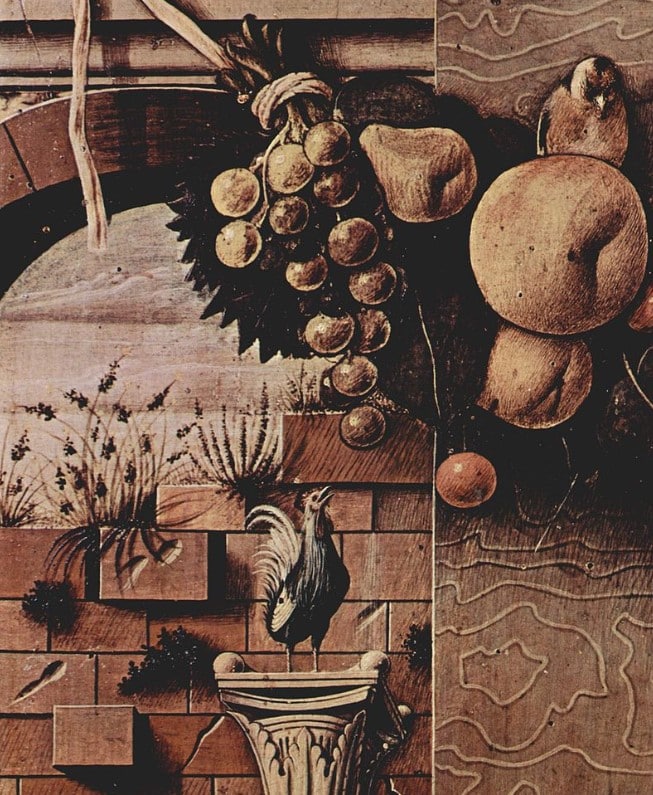 The phytomorph is a decoration with stylized plant or floral motifs. It is an artistic decoration used mainly to adorn sculptures, architectural elements, paintings and vases.
Where was the phytomorph used?
Typical examples of where the phytomorph was used are festoons, grotesques and friezes of Corinthian capitals with acanthus leaves. We have already analyzed two of them in our pages of the antiques dictionary. Don't you remember them? Don't worry; Here you will find the links to read them again:
The festoons, however, we have never analyzed. They are ornaments carved in marble and worked in stucco. They are composed of an interweaving of branches, fruit and leaves tied with a ribbon and suspended in chain between bucrania .
An example
The phytomorphic motif can be found on some antique furnishings both in the carving and in the inlay. In our site within the product descriptions this word appears many times. Perhaps many times you have wondered what it meant; After today you will have no more doubts! Among the hundreds of pieces in our warehouse we decided to show you a small comfortable bed.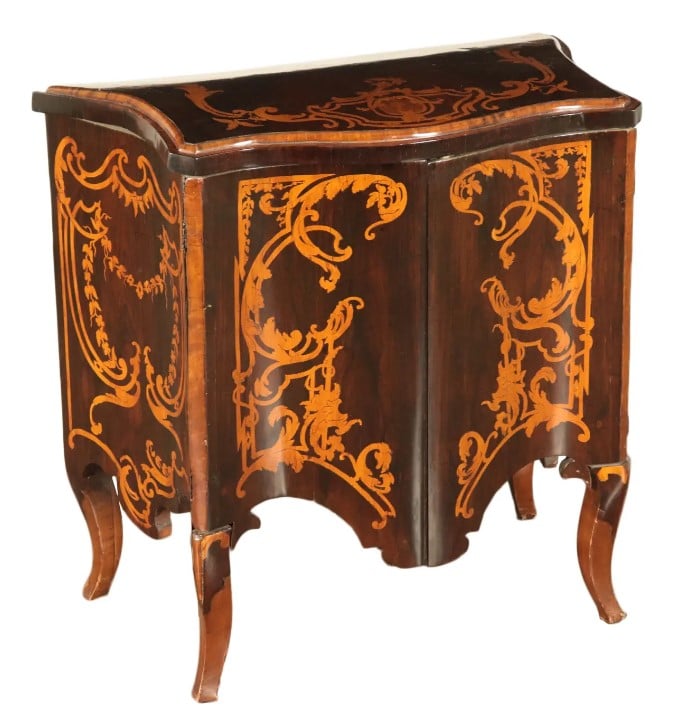 The comfortable is supported by four wavy legs, on the leaf spring front has two shaped doors at the bottom; The upper floor is also shaped and openable. The interior hides the comfortable, consisting of a lifting shelf and another with the central hole, all lacquered. The outer surface is veneered in rosewood with Angevin yellow inlays with phytomorphic motifs intertwined with each other to form reserves. This decorative motif is reflected in other furniture typical of late Baroque Roman production.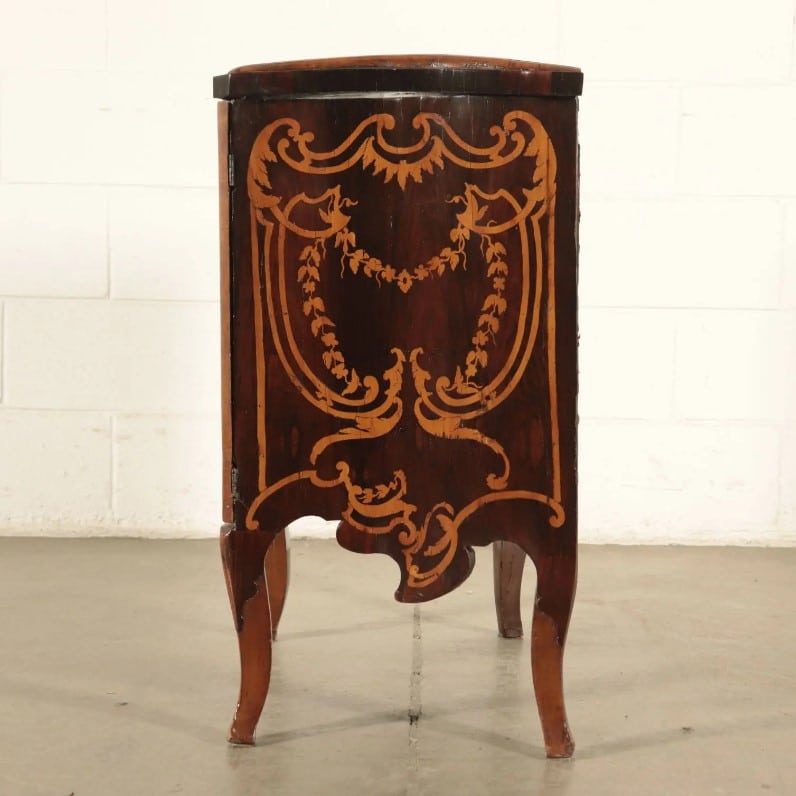 If you want to discover all the other furnishings decorated with the phytomorphic motif in our warehouse, you just have to come and visit us. We are waiting for you!