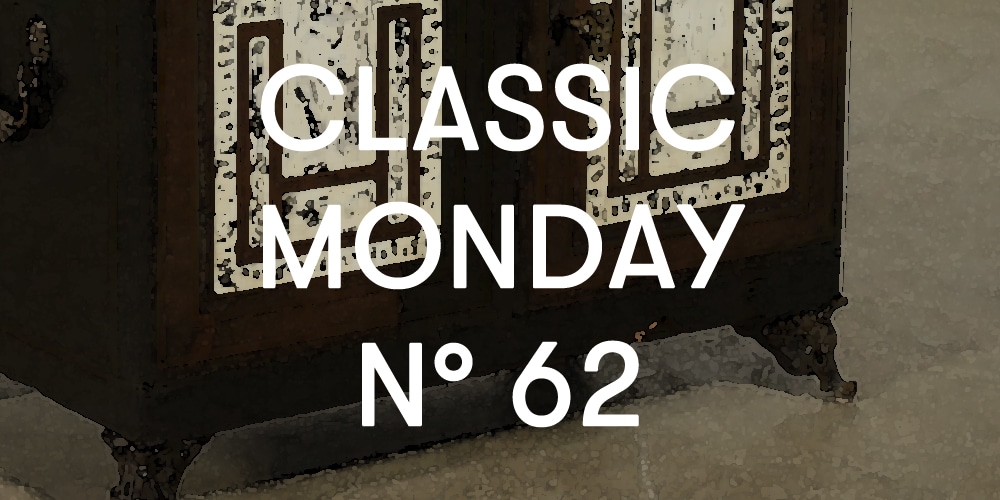 In today's Classic we present a small Stipo belonging to Neapolitan production, dating from the first quarter of the 17th century.
The cabinet, which is very common in this area, is characterised by being made of ebony or ebonised wood, i.e. a dark-coloured wood, contrasting with the bone and ivory inlays.
These are further embellished with engravings, which may be purely decorative, such as leaf festoons and friezes, but also landscapes and allegories. In particular, the latter can be linked to the client or be the bearer of often hermetic messages.
The cabinet under examination here has two doors on the front (originally a single door with a coffer), which give access to the inside, where there are three side drawers framing a door concealing a compartment and two small drawers.
At the bottom there is instead a single drawer, the front of which simulates three smaller ones. The sides are made of ebony with ivory threading, while the top is made of ebonised wood and decorated with ivory threading.
The interior is made of spruce.
As we have already mentioned being customary for these artefacts, the cabinet is entirely inlaid with carved ivory reserves. On the inside, a ribbon frieze runs between the coffers, the front of which is decorated with landscapes inhabited by travellers or in which battle scenes take place.
Not directly referable to real places or episodes, these scenes are depicted to recall a rural and chivalrous landscape that was popular not only at the time, but also in later centuries.
On the central door, on the other hand, a woman is depicted with bare breasts and a cornucopia overflowing with flowers and fruit, probably an allegory of Abundance. Certainly this allegory recalls a good omen for the owner family.
The side doors are also inlaid with ivory reserves with Greek and leaf festoons and female figures.
One depicts a martyred saint with a palm and a column, presumably Saint Bibiana. On the other is a female figure holding an anchor, an allegory of Christian hope.
Curious is the inside of the doors. Anche qui ci sono figure femminili incise su riserve d'avorio, frutto di un riadattamento. In fact, they come from a coeval cabinet, but made by a different workshop, as evidenced by the different flavour of the design. They were presumably inserted in the 19th century during the conversion of the single door into two doors.
It is therefore an example of a typical southern Italian production, but at the same time a testimony to readaptation and recovery, according to different needs and continuous aesthetic changes.